You've heard it over and over again. Every blog post and course and email you get says you should start an email list. That "the money's in the list" and "it's the only thing that's truly yours."
But you don't really get what that means and why it's important. And most of all, how you can get started.
You're in luck!
I'm sharing everything you need to know to start your email list the right way!
Why you need to start your email list
Even when everyone is saying you need an email list, you might feel a little skeptical. You might wonder if it's really worth the effort.
I get it. I felt like that.
And, like I always do when I'm not sure if advice is really the best idea, I started researching. What I found surprised me!
And convinced me that email is worth the effort.
According to current statistics from Hubspot, email marketing has a 3800% ROI. That means for every $1 a company is spending, it is getting up to $38 back in profit.
Of course, that doesn't mean that there's a guarantee you'll get that ROI immediately, but it does show that email marketing is something to look into for any business.
Other stats that convinced me to create an email list included:
The majority of millennials (73%) prefer getting emails from companies as the main communication method.
59% of people surveyed said that marketing emails influenced their purchases.
99% of consumers check their email daily and half of all US people surveyed check their email up to 10 times a day! 😲
Almost 60% of marketers say that email marketing brings the highest ROI.
What about social media?
Many people who are new to the online business world want to invest all of their efforts into social media. They know social media, they're comfortable with social media, and they know their target audience is there.
You want to be where your audience is, right?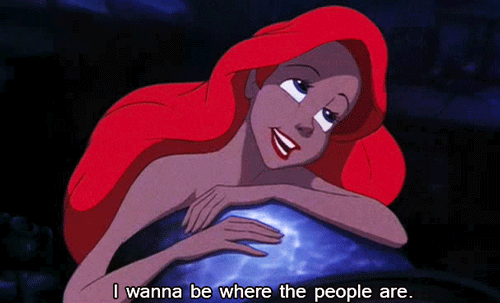 While there is truth to that and you do need to have a social media presence, it is important to have access to people outside of social media.
What if Facebook shuts down tomorrow? What if your Pinterest account got suspended? Can you reach your audience without your Instagram account?
We don't know what social media will look like in the future, and you definitely want to be able to connect with your audience outside of social media. You also want to be able to continue to grow your audience and inspire them to buy whatever comes!
Starting your list in the right place
You're now convinced you need to start your email list, but where's the best place to do that?
With the 5,982,343 email platforms out there, it can be difficult to choose the right one for you. You want one that can do what you need it to do, makes your life simpler, and isn't going to cost you your first-born child to pay for your monthly subscription.
If you consider these and a few other things that I detail in this post, you'll find the one that's just right for your business.
#spoileralert – My favorite platform for most business owners who are just starting out is MailerLite (affiliate link). It's got amazing capacities and is super easy to use!
Be sure to start your email list legally
Because email marketing is, well, marketing, there are certain laws that we are required to follow. While I'm not an expert, I have some knowledge of the legal requirements.
Disclaimer: I am not a lawyer, so do not consider this as legal advice. Please do your own research and consult with a lawyer as needed.
As the internet has grown, countries have developed laws that lay out what marketers must do to legally use digital means to advertise their goods and services to people. The US has CAN-SPAM, the EU had GDPR, Canada has CASL, and other countries have their own versions of these laws.
If you live in that country or send emails to people who live in that country, failure to follow the requirements of the law can result in significant fines.
I definitely don't want that to happen to you!
While I'm not going to go in-depth into each of the laws' specific requirements (we would be here all day, and I'm not that smart!😁), I am sharing some general guidelines that can help you get things set up legally.
Using an actual email marketing platform will 100% help you comply with the necessary laws. They make you fill out the appropriate information AND do the automatic unsubscribe when someone clicks the link.
Only send emails to people who have subscribed to your email list. Don't copy everyone you've ever had as a contact in your email list and add them to your email marketing platform. You will get tagged as SPAM and you will annoy people! When you are beginning a business and you want to start an email list, it's a bad idea to annoy potential clients.
When you have people give their email for a lead magnet, make sure they know they're subscribing to your list. Most email marketing platforms allow you to add text like, "When you add your email address to get my _______, you're agreeing to receive my newsletters. If you decide you're no longer interested at a later date, you can unsubscribe."
Your emails have to have your physical address on them. If you don't want to use your home address, you need to get a business address that qualifies as a physical address. Not all PO boxes qualify. Please check with your country's specific requirements to make sure you comply.
How to grow your email list
You're now all set up and legal on the right platform. It's time to grow your list!
One very popular way to do that is create a lead magnet. This lead magnet will be something that attracts your audience to you and inspires them to give you their email address.
It makes them say, "Hey, I need this ________ and I want to hear from this person again, because they're amazing!"
While lead magnets can take many different formats, the most important things to keep in mind are it needs to provide value and it needs to target the right people.
If you don't attract your target audience when you start your email list, there's really no point in having an email list!
Stuck on what you should have as a lead magnet? I'm planning to write a post on that soon.
Promote your list everywhere
Once you've set up your lead magnet, you can share it in so many places. Add it to your website, put it in your email signature and social media bios, talk about it in blog posts, highlight it on social media and make it easy for people to sign up. You can even share it in appropriate comments in Facebook groups.
When you're sharing on social media, don't spam posts with it, but it's acceptable to share it in places where it makes sense. If you're commenting on a post and your lead magnet is relevant and adds value, go for it!
Use automations to make life easier
While it can be time-consuming to start your email list, automations can make it so much simpler than you can imagine. When you have people sign up, you don't want to manually need to send them the lead magnet. You're running a business, you don't have time for that!
With a well-executed automation, you can deliver the lead magnet, welcome and nurture your new subscriber, and move them along in their customer journey all at once.
To set up your automation, you'll need to decide on a trigger to start it (like someone signing up for your lead magnet), the actions that you want to happen in the automation, and the best times for these things to happen.
Your actions within the automation might include sending emails, adding your subscribers to groups or tags for future segmentation, adding extra information about your subscribers through custom fields, moving them to different automations, and other actions.
Automations let you easily manage and engage with your subscribers!
Be strategic when you start your email list
My final tip is to have a strategy for your email marketing. If you don't know where you're going or how you're going to get there, it can be difficult to get anywhere!
As you start your email list, you want to make sure you know who you want to reach, what actions you want them to take with your business, what content or information you need them to have in order to take those actions, and how you're going to share that information with your people.
You need a plan.
There are many ways you can lay out your email marketing strategy. If you're brain works best in images, a flow chart in something like Lucidchart might be what you need. Want a visual plan that lets you customize how you set it up? Try Trello. (Affiliate link) If you're more linear, a spreadsheet planner could work well.
If you decide you want a spreadsheet to help plan your strategy as you start your email list, I offer one as my lead magnet. Use the form at the bottom right of my website to get your own copy.
Go start your email list
That's it! You now have my top tips to help you start your email list. Once you've implemented all of these tips, you can celebrate your success!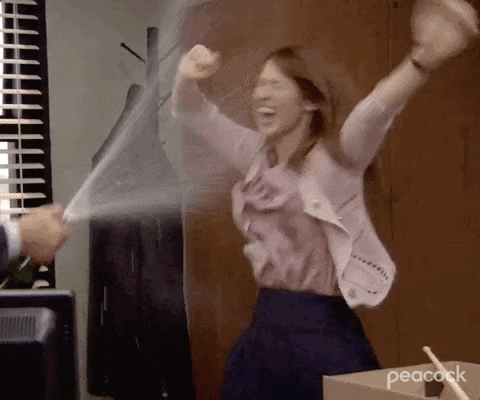 PS: If you need help at any time as you start your email list, please feel free to reach out. I do offer email setup as one of my services, and I would be happy to work with you to get things all set up.