If you've been in business for a while, you might have heard once or twice (or 987 times 😁) that you need an email list. And it's been on your list of things to do.
But you're feeling a little stuck because you want to make sure that you choose the right email marketing platform. You might be worried that you're going to waste time and money on a platform that doesn't end up working for you.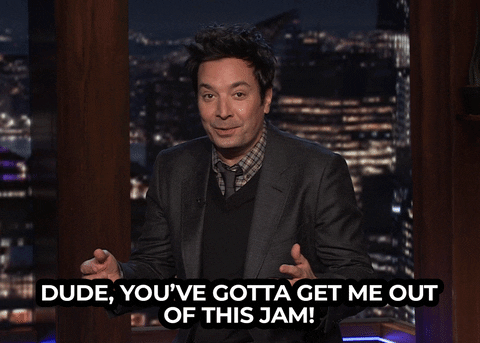 You're in luck, because that's exactly what I'm talking about today!
I'm discussing the top 5 things that you need to consider to choose the right email platform for your business. Those 5 things are:
Plus, I'll share how you can use these factors to find the best platform for you!
What's email deliverability?
For many people, talking about email deliverability can be scary. That's because only part of it is something that you have control over.
But what is email deliverability?
I'm so glad you asked. Email deliverability has to do with the likelihood of an email you send ending up in the inbox of your subscribers. You don't want your email to be blocked or sent to SPAM.
One part of email deliverability comes from the Internet Protocol (IP) that your emails are sent through. It's like the post office that your email comes from. For most email marketing platforms, there are shared IPs among all the users.
That means if the IP is blocked for any reason (like a lot of SPAM originates from it), your email won't get through to your email subscribers.
And it's not your fault at all.
That is why it's absolutely essential that you choose an email platform that offers solid deliverability. And there are resources out there that can help you analyze things like that. Email Tool Tester releases a report twice a year to show you that. I recommend checking it out when you want to choose the right email marketing platform.
The good news is there are certain things that you can do to impact your email deliverability. If you choose a solid email platform and use good email marketing practices, you'll see excellent deliverability of your emails.
While I plan to talk more about these in a future post, here are a few things you can do to improve your sender reputation:
use a domain-specific email address and authenticate your domain
make sure all of your emails are legally compliant
only email people who subscribe to your list
clean up your list regularly
email on a consistent basis
keep your SPAM complaints and unsubscribes low
use solid segmentation and send relevant content
If you aren't sure what any of those things are, be on the lookout for the post in the next few weeks!
Why ease of use is important when choosing the right email marketing platform
When selecting an email marketing platform, it is absolutely essential that you consider how easy it is to use.
The reason? You're going to have to use it!
There is no point in getting your email marketing set up if you aren't going to use it for email marketing.
You need to think about how tech-savvy you are and how difficult it is to do the things you need to do. Can you easily set up a form to get new subscribers? Are you able to manage your subscribers in a useable way? Can you send emails when you want to? How are the automations and integrations for the platform?
And finally, are there resources available to help out if you're stuck on something?
If you're comfortable with the answers to all of these questions regarding a specific ESP (email service provider), it might be the right email marketing platform for you!
Now, you might be out there saying, "Listen, Joanna—I get what you're saying, but I am not a techy person. There is NO way that I'm ever going to be able to do the email marketing for my business."
I understand where you're coming from, and you're in luck because this is what I do! I would love to schedule a time to talk to see if the email marketing services I offer might be right for your business! #commercialbreakover
Consider the segmentation and automation capabilities
When you're trying to find the right email marketing platform, you have to think about the platform's capabilities. For solid email marketing, you want to be sure that the platform has the advanced capabilities that your business needs.
To start off, segmenting your email list is when you group your subscribers into smaller groups based on common actions or interests. Here's how you can get started with email segmentation.
You want to make sure that your email platform allows you to do that is some way. You might be able to organize in groups like MailerLite or with lists and tags like ActiveCampaign or ConvertKit.
And you can then use these segments to send emails through automations or regular broadcasts that fit with your email marketing strategy.
Not every person who is reading this post has the same needs for their business, so not everyone needs the same capabilities. There are people who need to be able to send abandoned cart sequences because they're in Ecommerce. There are others who want to send follow-up sequences on quizzes that they use. Plus, there are others who need to be able to set up sales sequences and automatically update their email marketing automations when someone purchases a course or product.
So it's a great idea to identify what exactly you need your ESP to do when you're trying to find the right email marketing platform for you!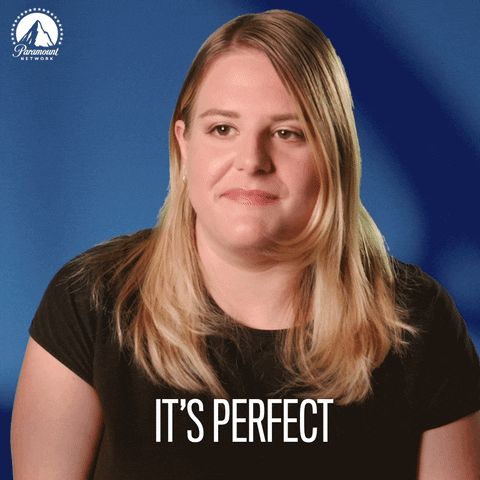 Do I really need integrations?
Short answer? Yes. Long answer? YES! YES! YES!
Integrations are how your ESP fits in with all of the other software you use for your business. If you have a website, your email platform needs to be able to send information back and forth with that. If you sell products and have cart software, you need those two platforms to work together well. The same is true for scheduling apps, learning management systems where you keep your courses, memberships, lead page platforms, and the list goes on and on.
For example, in my business, the right email marketing platform has to communicate with WordPress, Interact, LeadPages, and Dubsado. And that's a simple set-up!
For those platforms that don't integrate with many platforms, you can often use Zapier to set up those integrations. I do use that integration for some of the integrations I need, but it's a good idea to keep the zaps to a minimum. Zapier can get expensive and the fewer platforms involved, the better.
When finding the right email marketing platform, a platform with tons of native integrations is usually more established and a safer bet for your business.
Pricing
Pricing can be a balancing act for many people. Some people will automatically go for the most robust (and often most expensive) platforms for their business. Others will go for the cheapest because it's the cheapest.
I'm not in either of those camps.
I fully support choosing an ESP with solid segmentations and automations. See my thoughts above. And I encourage everyone to start their segmenting and automations right from the beginning of their email marketing journey.
But I do not agree that the right email marketing platform needs to have crazy advanced capabilities OR cost an arm and a leg to be successful.
I've got two rules regarding pricing for email marketing platforms.
#1 – If you can't afford it now, don't start with it. While it can be a pain to transfer your email marketing later, it's doable. (I offer that service. 😉)
There are reasonably-priced platforms that do what you need them to do. My favorite free platform is MailerLite (affiliate link). You should check it out!
#2 – If you don't need the features, don't pay for the platform. Some email platforms have amazing functionalities, and their cost matches with their functions. But, if you know you are NEVER, EVER going to need those functions, there is no need to pay the premium price.
Even if your absolute favorite blogger, coach, influencer, whatever swears that they can't live without ________________ platform, it doesn't mean you need to invest in that platform.
On the flip side, if you're going to need those functionalities in the near future and you have the funds to pay the premium price, then go for it.
When you're deciding on the right email marketing platform for now and the near future, I'm all for setting yourself up to grow!
That's about as clear as mud, right?? Sorry about that.
Deciding on the right platform for you
As I often tell people, there's no such thing as a perfect ESP. But there are platforms that are perfect for you.
We've discussed 5 different things you need to consider in finding the right email platform for you and your business. But the level at which each person needs to consider these things varies.
So, here are your next steps:
identify what you're going to use your ESP for
rank the considerations above from most important to least important for your business and use
identify where you would put yourself on a scale for each of these considerations
assess each of the platforms you're interested in using to figure out whether its offering match up with where you are
When you find the platform that most closely fits with what you need, you've found the right email marketing platform for you.
It's time to celebrate!