When you have an online business, there are tons of different apps and platforms you have to use to successfully run your business. And if you're not that tech-savvy or you don't have the time to learn all of those platforms for yourself, it can be a real challenge to get those things done!
That's when you need a tech assist, and exactly what I'm discussing today. I am focusing on:
what a tech assist is
why I'm now offering these services
who might need a tech assist
what areas I work in
my future plans for tech assists
Let's get to it!
What's a tech assist?
A tech assist is exactly what is sounds like. It's the help you need with the tech you use for your business. It might be the initial setup for a platform that you're adding to your tech stack. You could need assistance with the integrations between your various platforms. It might require troubleshooting for a specific problem that you're experiencing with your tech. Or maybe you need an audit to figure out what you need to make your tech run more efficiently.
It could be any of these things or a combination of several of them!
Why am I now offering these services?
When I started May Virtual Assists, I wrote a post on what a virtual assist is. My goal was (and still is) to help business owners grow their businesses. But I didn't have much of a focus outside of that.
I didn't know who specifically I wanted to help or how I wanted to help them.
So I was doing a little of this and a whole lot of that. And, while it wasn't great for upleveling my skills or developing quality marketing that speaks to my Ideal Client Avatar, I did end up learning lots of tech-related skills.
Which leads me to my new service offerings.
With a background in education and technology, offering tech-related services fits perfectly with my skillset. I know a wide variety of platforms that business owners need to be successful, I can comfortably work in these platforms, and I can teach business owners how to work in them on their own.
It's a perfect match!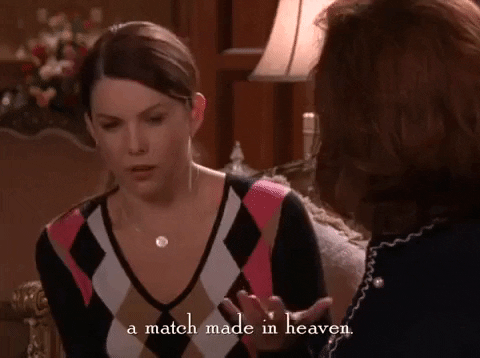 Who needs tech help?
The better question might be, "Who doesn't need a tech assist?" The answer to that question is nobody!
If you're just starting your online business, you might not know what type of tech you need. Here's a great list of 5 tech systems you might need to get started. And here's the list of tech I invested in when I started my business.
(Note to self: Update this list because I no longer use some of these products and/or the costs have changed. 😂)
I can help you identify what you need and get it all set up for you. It doesn't have to be scary and overwhelming to get things off to a great start!
But what if you aren't a new business owner? Can you still benefit from a tech assist?
Absolutely!
Maybe you need help with your technology integrations to make your business run more smoothly. Perhaps you've set things up yourself, but it's not working as it should. I can troubleshoot that and fix it. Or maybe you have no time and prefer to outsource all of it. Yup, I've got you covered.
What platforms do I work in?
This is 100% what people ask me ALL THE TIME. And when I answer the questions, they're shocked.
All of the platforms listed below are ones I've worked in for my business or for my clients. I'm comfortable with the basics and I can do what needs to be done.
So here's my list in no particular order:
WordPress
Squarespace
Wix
Weebly
Kajabi
Showit
Teachable
Calendly
Acuity
Dubsado
Zapier
Interact Quiz-Builder
Thrive Themes
Elementor
Divi
Google Drive
Leadpages
basic HTML and CSS
MailerLite (I'm an expert!)
ConvertKit
ActiveCampaign
Flodesk
A Weber
Constant Contact
Mailchimp
Moosend
Omnisend
Klaviyo
Sendinblue
Google Workspace
Domain hosting and web hosting platforms
Canva
Photoshop
Thrivecart
This list is not exhaustive, and if there's something you're wondering about, feel free to reach out! If I haven't worked in it before, I'm always interested to learn a new platform.
What are my future plans for tech assists?
For right now, I'm planning to specifically offer strategy and done-for-you services, specifically setup and troubleshooting. Many business owners love these types of services because they just want things to work.
They aren't really focused on how things work or learning the necessary skills for themselves.
I'm also planning to expand my content with information regarding the different platforms that you might need for your business. I've got things on my content calendar like what to consider when choosing a platform, platform reviews, and tutorials.
I'm also planning to develop courses and/or a membership to help business owners learn the tech for themselves. While I don't have a specific timeline available, it is coming sometime in the future.
But for now, be sure to get in touch if you need a tech assist for your business!