When I started my business, I was all about doing as much as I could for free. Like many new business owners, I wanted to be wise in where I spent my money and try not to spend all of the money that I was bringing in. After all, I was working to help support my family!
But then trying to get all of these free platforms to work together became too much. I knew I needed to start investing in my business and I wanted to invest in something that made my life easier.
When I found Dubsado (affiliate link), I immediately recognized that it could help me do what I needed to in order to make my business a success. And that's only one of the reasons I love Dubsado!
Finding Dubsado
It took about 5 months after starting my business to realize that my random assortment of tools was not making it easier to run my business. As I started hunting for the perfect solution to manage all of the necessary parts of my business, I learned that I needed a CRM. 
I also learned what a CRM was.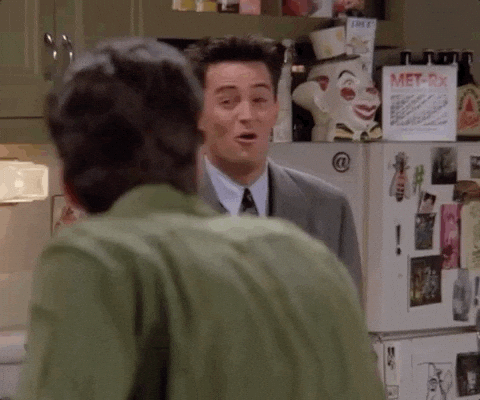 With all of my newfound knowledge, I did some research to get my list of different CRMs to test out. After searching my two most important research spots (Google and Facebook groups, of course!), I found a few that could work without breaking the bank.
The ones I decided to investigate were Dubsado, Honeybook, and 17hats. They all had similar capabilities, the price points were close, and all three were very popular with their users in my Facebook groups.
Honestly, the first reason why I love Dubsado was what made me choose it.
The trial is one reason why I love Dubsado 😍
That's right. I only had to look at their trial to know Dubsado was the CRM for me. When you sign up, you get to use the full functionalities of Dubsado for your first 3 clients for free! It's none of that 7-day or 14-day trial that other companies offer. You can use it for as long or as short as it takes you to work with 3 clients.
You want to spend 6 months setting everything up before you work with a single client? You can do it! I don't recommend you do that, but you can.
I wanted and needed to make money, so it was only a few weeks before I made the investment.
And that leads to the second reason why I love Dubsado.
The Dubsado price point is amazing
Like I stated before, I want to be frugal in my business spending. So, I'm very careful where I invest for my business. I'm always hesitant to sign up for recurring payments, especially ones that are significant.
For their monthly plan, Dubsado is $35 per month. You can save by signing up annually for $350.
And then they have sales about once per year. I signed up for $300 per year and that's my price for as life. When I think of how much Dubsado versus paying for the separate tools needed for invoicing, scheduling, signing contracts, collecting information from clients, client information storage, etc., $300 a year is a steal!
Plus, you can have up to 3 more users for free, add another brand for $10 per month, and they include a very generous affiliate program.
If you sign up with my link, I get a free month of Dubsado (and sometimes they offer double affiliate products during their sales). It's a great way to get an even better value with Dubsado!
Reason #3 why I love Dubsado
The capabilities of Dubsado are spectacular! I use it to manage all of my client interactions.
My workflow is pretty simple and it goes like this:
Potential client fills out the Dubsado lead capture form on my website. (#shamelessplug – If you need email marketing assistance, you can go ahead and fill out that form. 😉)
Dubsado sends my scheduler so the potential client can schedule a call.
If we decide to proceed, I send them a semi-custom proposal where they can select their services, sign the contract, and pay the deposit all at once.
Once they've paid the deposit, Dubsado sends the forms they need to fill out for the project to begin.
As we're working together, I can go into Dubsado to email the client, review their forms, send them additional forms, take notes, add appointments, add tasks, and send their additional invoices.
You can even set up a client portal so the clients can easily access all of the forms and correspondence without having to go back through all of the emails. I don't use it now, but I can imagine how useful it could be.
Automations for days
The automations I build to help run my business are another reason why I love Dubsado. It saves me so much time to have the automations set up. I have an automation to send my scheduler and send reminders before my calls. I have an automation that sends the forms when the client makes their deposit. There's a step in my onboarding process that adds tasks that I need to do to make a smooth onboarding process.
I can have automations when clients don't pay their invoices. Thankfully, I don't need that one very often because my clients are the best!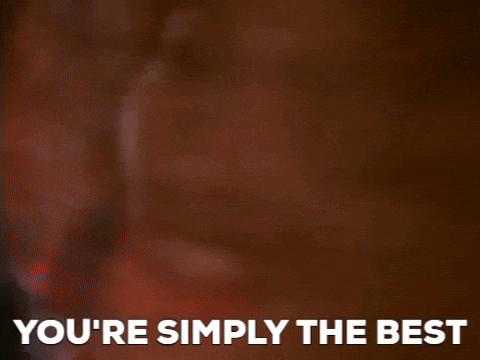 I can set up automations that check in at different points during my projects or remind clients I need them to complete something.
Dubsado automations make running my business easy.
Dubsado support
There are times that I'm not sure how to do something or I have a question about Dubsado. Their support team is right there to help me out. I can click on the chat icon and ask my question.
They do have certain hours they're available, but those hours match with my working hours. I've never had to wait more than an hour or two to get my question answered.
They also have an active Facebook group for their users, extensive help documents and videos that you can access, and they hold training sessions each month to help their users learn how to do more with Dubsado.
I feel that Dubsado wants to provide business owners with the support they need for success.
Reason #5 – Dubsado helps me be professional
The final reason why I love Dubsado is it helps me have a "real business." That may sound silly, but it's the absolute truth.
Before I started using Dubsado, I didn't feel professional. I was sending Google links to forms I needed filled out. I even had PDFs that they had to print, fill out, and scan to send back to me. These questionnaires weren't branded for my business. I went through multiple trials of various esign platforms to get contracts signed. My clients were lost in my inbox and I didn't know how to fix it.
With Dubsado, I have an organized system that keeps track of all of my client info.
For example, this morning I had a client I worked with several months ago reach back out for more assistance. After a few messages in Facebook Messenger, I was able to go into Dubsado, get her email address, and send her the next steps within 5 minutes. It's truly changed how I run my business.
Final thoughts
The final reason why I love Dubsado is the most important—it's saved me tons of time, effort, and sanity! I wouldn't have reached the level that I'm at in my business without it.
Whether you're in the beginning stages of your business or further along, I strongly recommend you check out Dubsado today.
In no time at all, you'll understand why I love Dubsado like I do!